Details of Xi's inspection tour in Sichuan are deeply touching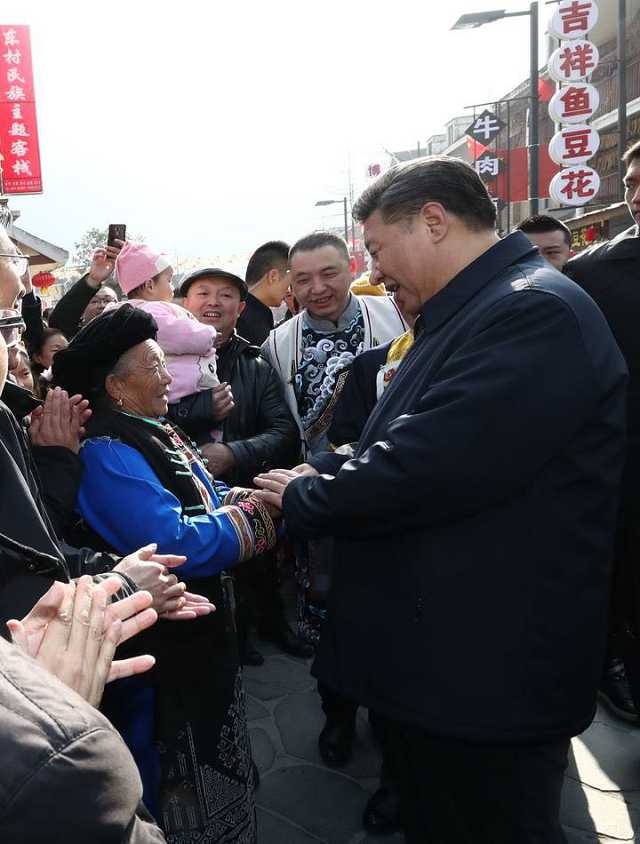 "I will never take any property from the mass," said Chinese President Xi Jinpingwhen an old lady wanted to give him a pair of hand-sewn cloth shoes as gift during his inspection tour in a village in southwest China's Sichuan Province, on the morning of Feb. 13, 2018. Xi declined the old lady's kindness; instead he bought that pair of hand-sewn cloth shoes.
The video of this scene immediately went viral on some of China's top online video and streaming service platforms loved by the youth, including Youku and StormVideo, on the noon of the same day. People all gave thumps up to Xi.
While tens of millions of Chinese are heading home for the Lunar New Year holiday, President Xi Jinping is visiting the homes of villagers in southwest China's Sichuan Province about 2,000 km from Beijing.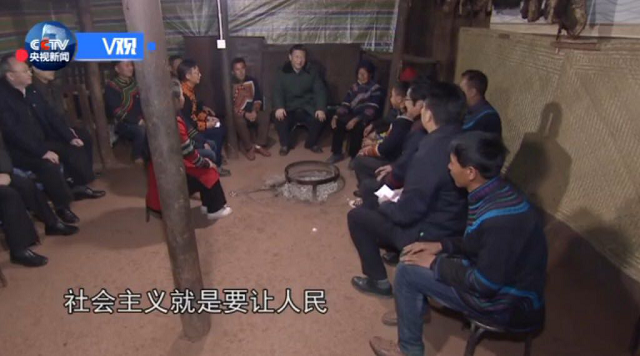 Xi's inspection tour was broadcasted live and reported timely on new media channels. In three days, at least 12 short videos about Xi's inspection tour were released by China Central Television. In a video, when Xi was having a conversation with the villagers about poverty alleviation, he said, "Not a single ethnic group, family or person should be left behind." This sentence also went viral online with the video.
In the past five years, Xi has made over 50 inspection tours to the grass roots units. What he cares the most is always the life of common people. "My job is to serve the people," said Xi, "To let the people live a great life is the original aspiration of us Communists."
Lin Rupeng, professor of the School of Journalism and Communication of Jinan University, believed that President Xi's charm of personality and leadership is fully revealed in these short videos, which is deeply touching and amazing. (By Wing & Monica)